Meet the people & purpose behind Redefine.
Discover Perspective.

Pursue Growth.
Redefine, LLC was established in 2015 out of a vision to provide a place where people discover perspective and pursue growth.
Choosing the right counselor for you or your family can be an overwhelming decision. You want someone who makes you feel safe and comfortable, free from judgment, yet also experienced in helping you work through a difficult and sensitive situation.
We view clients as important decision makers for themselves and their family. We don't just talk about the crisis of the week and make counseling endless. We know pain and struggles are real. Therefore, through a combined effort in creating a plan with practical steps, clients may experience relief to symptoms while developing healthy social supports to maintain progress from the work of counseling.
We enjoy teaching clients how to understand mental health in simple ways. Schedule your pressure-free initial consultation with one of our counselors.
Diana Bigham
Diana is a Licensed Marriage and Family Therapist - Supervisor, Registered Play Therapist - Supervisor, and trained in inner healing prayer ministry. She graduated from Hardin-Simmons University with a Master of Arts in Family Psychology in 2006. Diana specializes in working with Christian clients who want to address their family relationships, childhood or parenting concerns, and for those seeking individual counseling. She has authored "God, Help Me: Christi-Centered Solutions for the Frustrated Parent" and other resources available on Amazon.
Click the link below to learn more about Diana and her online parent coaching resources.
Darlene Tate
Darlene is a Licensed Professional Counselor – Supervisor who graduated from the University of Central Oklahoma with a Master's in Education in Guidance and Counseling. She is committed to helping others navigate life's stressors in a Christ-centered, client-focused atmosphere. For the past 25+ years she has worked as a Crisis Intervention Counselor in a high school setting, working with students, parents, and faculty in both individual and small group settings. If you are feeling weighed down by feelings of anxiety, grief, past trauma, or depression, she will work together with you to put a plan and strategies in place to help. She uses a variety of therapy modalities to foster a warm, therapeutic atmosphere where trust is of utmost importance as goals are set and new pathways formed.

Click the button to learn more about Darlene.
Scott Irwin
Scott is a Licensed Professional Counselor. He graduated from Baylor and then from Southwestern Baptist Theological Seminary in 2000 with a Master of Arts in Marriage and Family Counseling and a Master of Arts in Christian Education. He has a diversified background in therapy, healthcare, and law enforcement. He spent 10 years in federal law enforcement and understands many of the unique challenges and stressors of that life, including its impact on individuals, marriages, and families. He has been married for 27 years and has two daughters.
Thomas Hudson
Thomas is a Licensed Professional Counselor. He graduated with his Master's of Arts in Professional Counseling from Liberty University. For the past 12 years, Thomas has worked with youth and teens in a variety of setting including church youth group, outreach programs or residential treatment facilities and private practice counseling. Thomas has experience working with teens, young adults and adults who are having a difficult time with the variety of stressors that life can bring. He works with families who have difficulty communicating in a healthy manner so they can get back on track and find the healing they all need. Thomas lives in the Dallas area surrounded by his family, his wife and his dog Bear.
Alicia Wimsatt
Alicia is a Licensed Professional Counselor Associate. She has a Master of Science in Clinical Mental Health Counseling from Capella University. Alicia works with work with individuals across the lifespan, couples, and families, with a specialization in helping families and individuals with grief, intellectual/developmental disabilities, autism, and ADHD. She is married with two children. In her free time, you can find her in her garden, on the lake in a kayak, or camping. She's also an avid fan of football season and iced coffee.

Alicia is supervised by Shawna Storey-Lovin, LPC-S #65651

Click the button to learn more about Alicia.
*Work With Our Graduate Student Interns.
They're trained and under guidance & supervision of professors and our clinical supervisor as they work towards their Masters or Doctoral degree.
**We also offer an affordable sliding scale fee for all our clinicians based on your household size and income.
Graduate Student Interns (Doctoral or Masters level)
Erica
Erica Hyatt is a graduate student in Abilene Christian University's Marriage & Family Therapy program and Certified Family Life Educator-Provisional. She's been married for over 20 years, raised three children, and now experiences the blessing of being a grandparent. Erica understands the value of family relationships at all stages of life and works with clients of all ages to find healing and hope.Erica is supervised by Diana Bigham, LMFT-S, RPT-S.
Julie
Julie Villafuerte is a graduate student in The King's University's Marriage & Family Therapy program. She is a veteran of the Army Judge Advocate General's Corps. She met her husband David in the Army and they have been married for 26 years. Julie is devoted to her faith, her family, and her clients. She wants to empower her clients to have peace in the storms of life and joy in the chaos.Julie is supervised by Diana Bigham, LMFT-S, RPT-S.
Patricia
UC Graduate Intern
[Offers Therapy in Spanish]
Patricia is a graduate student of The University of The Cumberlands. She enjoys working with children, adolescents, and families. She is passionate about helping mothers foster confidence, and joy to set the tone for their families. Patricia offers play therapy for children as young as 3 years old and provides bilingual services for Spanish speakers.

Terapia En Español para Parejas, Adultos y Adolescentes en Fort Worth – Keller, Texas.

Patricia is supervised by Diana Bigham, LMFT-S, RPT-S.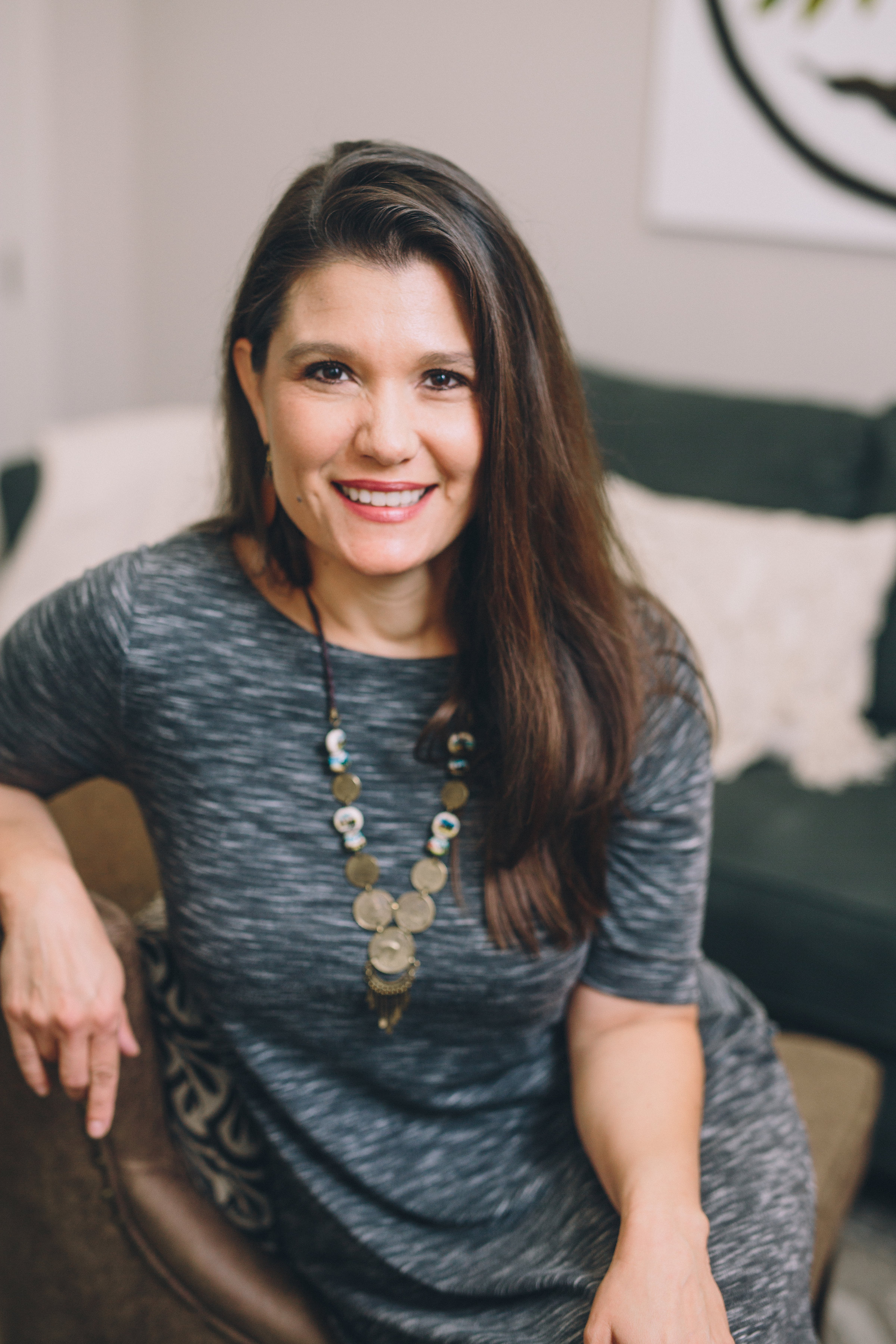 Angie
A graduate of Oklahoma State University with a BS in Public Relations, Angie's goal as Office Manager is to maintain a productive and efficient working environment for the benefit of Redefine's clients and counselors. Angie also enjoys spending time with her family and volunteering in various capacities.
Contact Us
We would love to hear from you. Give us a call or email today.